Annual public lecture a success!
​On November 14th the Institute hosted our annual public lecture, featuring keynote speaker Dr. Christina Lamb (RN, PhD). Dr. Lamb spoke on the topic of "Conscience and conscientious objection for nurses and other health care professionals: Advancing a way forward for education and practice". The University of Toronto venue was filled to standing room only, demonstrating how timely and pressing this issue is in our society today. The Institute thanks all those who came out in support of this event, particularly our volunteers who worked hard to make this year's lecture a great success.
New website launched!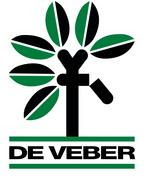 ​We are very excited to announce the launch of our new website. This new site presents our research and publications in a very user-friendly way. In addition, you can stay up-to-date with what's happening at the Institute and emerging life issues by viewing our blog and events page. Be sure to check out the site at www.deveber.org and please spread the word about this amazing new resource!
​Updated e-version of Complications to be published


Thanks to the dedication of authors Ian Gentles, Elizabeth Ring-Cassidy and Angela Lanfranchi as well as the hard work of our summer interns, we are please to announce that an updated e-version of our publication ​Complications: Abortion's Impact on Women​ is complete and will be available for purchase on Kindle in December. This updated edition features new research on the abortion-breast cancer link as well as maternal and infant mortality. Please check our website in December to find out when this edition will be available for purchase.